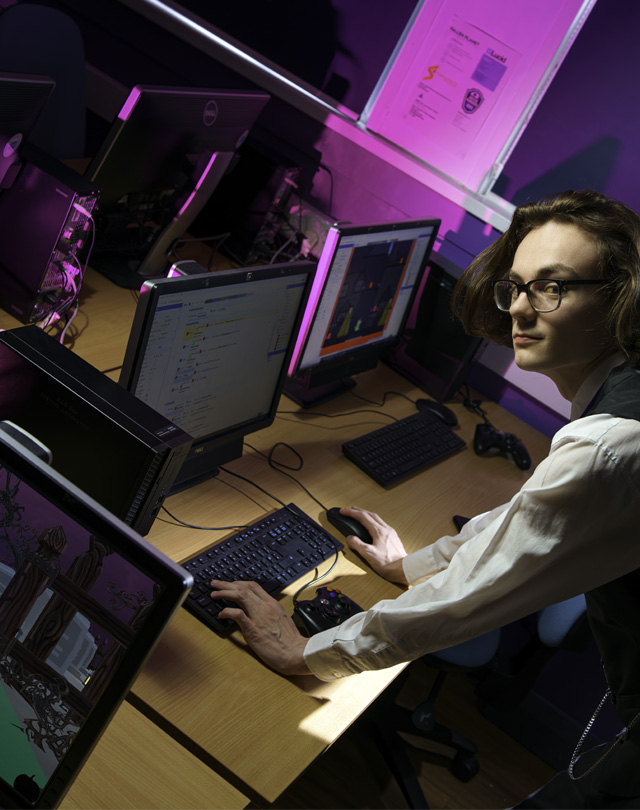 Games Design
Games Design is a fast-growing industry that offers many exciting and creative career opportunities.
The Games Design sector
E-sports and virtual reality are two expanding areas and in the UK virtual reality is the fastest growing entertainment and media sector. The UK video games industry, contributes around £3 billion to the economy, employs nearly 50,000 people and boasts some of the finest video games studios globally, many of which are situated in the North West.
Career opportunities
A number of our former students have gone on to work at major companies on titles such as Grand Theft Auto, Lego Hobbit and Carmageddon Max Damage.

Careers Advice & Guidance
If you're not sure what you want to do after you complete your course, we have resources and staff available to help you explore your options. Through our Student Information Centre, our Progress Tutors and Library Learning Centres students have access to a wide range of careers advice and information as well as assistance with UCAS personal statements, CVs and job applications.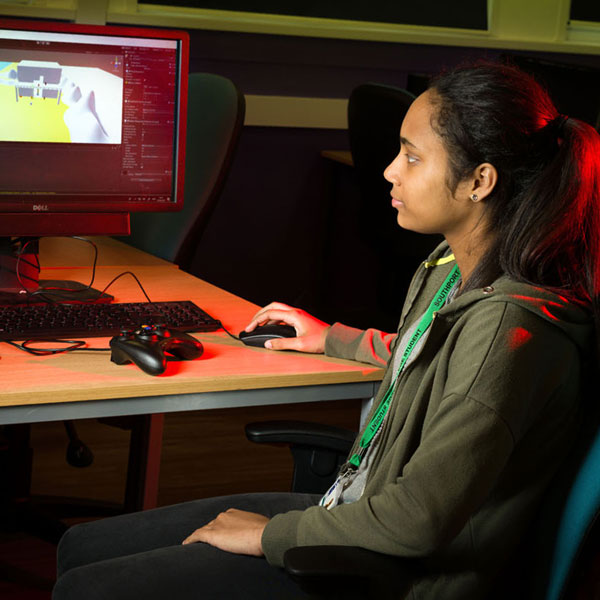 Tia Hardy, Games Design Level 3 Extended Diploma

I chose the Games Design course at Southport College as it looked like a really interesting and exciting course. I wanted to study something I enjoy, and gaming has always been one of my hobbies. I really like the practical aspect of the course; throughout the year I have designed and produced my own game; 'Escape a mansion'. The course has prepared me for what to expect in the industry and has given me a good ground knowledge for what I want to go into in the future. I am going to Manchester Metropolitan University next year to study Creative Writing.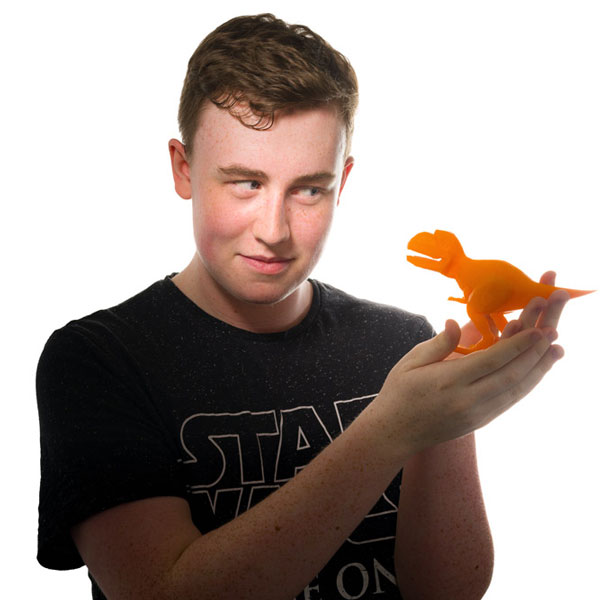 Josh Bevington, Games Design Level 3 Extended Diploma

I chose to come to Southport College as it is one of the only local colleges who offer Games Design. I most enjoyed the 3D modelling and animation modules on the course but also enjoyed my theory lessons too. I also enjoyed travelling to two games conventions where I met games developers and also played some new up and coming games. The staff are fantastic and the facilities here are great too. Next year I am going to the University of Bolton to study a degree in Game Art.