Health & Social Care
Become one of our Nation's Heroes

Southport College University Centre offers nationally recognised degree level qualifications in health and social care that offer both career progression and professional development for those already employed or looking to work in the sector.
Fees - £6,165 per year
The Health & Social Care programme
Our qualifications are designed to cover the key knowledge, understanding and practical skills required within this sector and students can apply their knowledge and practical skills in the workplace through formal voluntary work placements or part-time employment experience. Undertaking but current vocational experience whilst studying on the programme is highly recommended but employment/work experience or voluntary placements are not mandatory
Download Foundation Degree Health and Social Care
Programme Specification
Careers opportunities
The courses are designed to equip learners with academic, research, analytical and problem-solving skills ideally suited for a range of careers and career progression in the health and social care sectors, focusing on moving up to a supervisory or management position. On successful completion you could find employment working with service users in areas such as children and families, health promotion, services for older people, community development and mental health.
Download BSC Health and Social Care
Programme Specification
FdSc Health and Social Care
FdSc Health and Social Care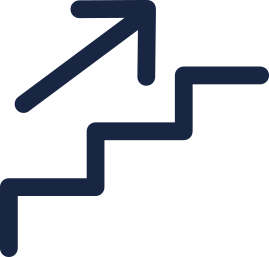 Careers & Employability
When you study at Southport College University Centre you are studying for a qualification that gets you ready for work. Because the courses we offer are vocational you gain the skills employers want as well as the theory that underpins them. Southport College University Centre offers a wide range of university level courses that allow you to develop the knowledge and high-level skills to enhance your career, progress into employment and/or onto further study.
Blessed Dodo, Foundation Degree Health & Social Care

I chose to attend Southport College University Centre as the location is convenient, the fees are much lower than the larger universities and I can work part-time whilst studying. I am very happy with my choice, the atmosphere here is very good, the staff are extremely helpful and I have found everyone everywhere in the college is willing to help and offer support when it is needed. The facilities are fantastic and the course has allowed me to meet some wonderful people; it has also taken me to another level academically. The assignments on the course require a lot of research and independent study is key to success but the tutors are just an email away and are always willing to help. On completion I plan to enrol on the top-up, so that I will leave Southport College University Centre with a full honours degree which will allow me to progress onto a master's degree.
Joan Shannon, BSc Health & Social Care

Becoming a student at Southport College University Centre marked my return to education after a long period of absence. Naturally, I was a little apprehensive but any fears were soon alleviated by fantastic tutors and peers, who have shared my journey with me. The staff in the Health and Social Care department have been an absolute inspiration. Juggling degree level study with full-time work and home commitments is not easy but those moments where I felt like giving up were quickly overcome as the tutors were always available to provide advice, empathy and support. I have worked in health care services for many years but I feel the qualifications I have gained at Southport College University Centre will allow me to continue climbing the career ladder. My advice to anyone considering a degree here is to go for it, I have had a wonderful time here and will be very sad to leave.