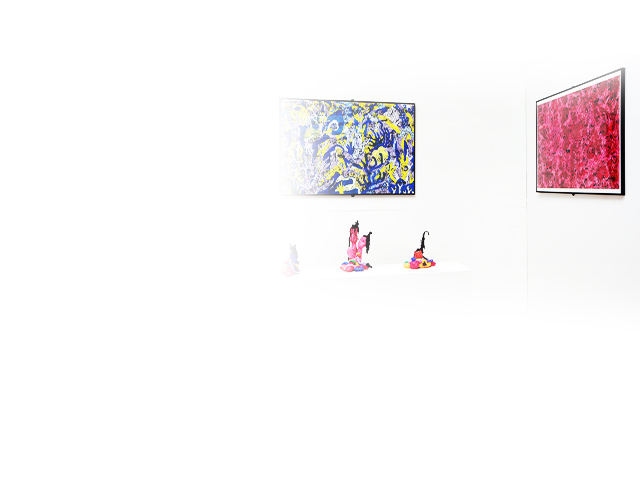 Welcome to the 2021 Art and Design show, where our students are putting their greatest works on display for the world to see.
Traditionally we have hosted an annual event, where our studios are converted into many curated galleries filled with our students' photography, graphics, illustrations and fine artwork. Our theatre would offer live performances, we would create an arcade filled with students' very own computer games and even open a pop-up cinema. The halls would be filled with the music of live musicians and there'd be a bar with snacks.
Unfortunately, this is the first time in years we've been unable to do this, due restrictions caused by the pandemic but we decided to not let that stop us. We got our creative heads together to pull off a special digital edition so we can still invite VIPs, special guests, all our staff, students and finally all of their friends and families to look at this fabulous showcase.
It really is the highlight of our Art and Design calendar and a brilliant way to see the incredible things our students are capable of. Please take the time to look around all the departments to see everyone's wonderful efforts.