Get the most from your time with us
Everything you need to know
We are often asked the following questions by many of our proposective students...
How is college different from school?
If you are joining us straight after leaving school you will find that College is quite different. You'll be treated like an adult and follow your own timetable, organising your time and completing assigned work outside of lessons.
Do I need to pay for my course?
If you aged between 16 and 18 when you start your course you will not need to pay any course fees. However, there may be other costs associated with your course such as trips, visits or kit.

An adult learner may need to pay course fees depending on the course and their circumstances. Visit our Financial Support page, contact the Student Hub Team on [tel:01704392704](01704 392704) or email guidance@southport.ac.uk for more information.
How many courses can I choose?
If you are joining our College 16-18 or as an adult learner on a full-time or HE course you would choose just one subject. If you are un-decided about which course to choose visit us at one of our Open Evenings, speak to our Student Information Team or discuss it with the course tutor when you have your course discussion.

Adult learners doing part-time courses can enrol on more than one course providing they have enough time and commitment to attend multiple courses.
How will I get to college?
Visit our Travelling to College page to find travel information about getting to Southport College.

We also have some travel assistance financial support packages available depending on your age and the course you are doing.

Visit our support pages to find out more. College 16-18 Support Adult Learners 19+ Support Apprentice Support.
Reasons to choose Southport College

Industry Standard Workshops and Learning Environments 99% pass rate
for Level 3
Extended Diplomas

Highly Qualified Industry Experienced Tutors Fantastic Student Support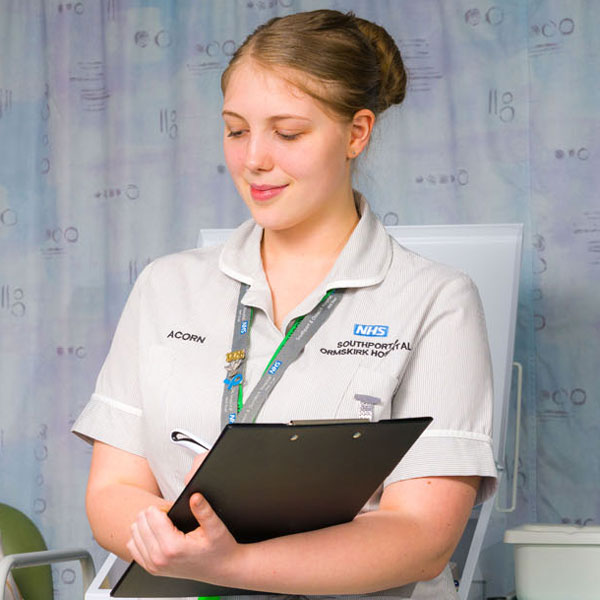 Jade Radcliffe, Health & Social Care

The opportunity to do hospital placements has been amazing; learning the skills needed to work in the industry, the confidence to work with real patients and gaining knowledge and skills from nurses in the job now has been invaluable.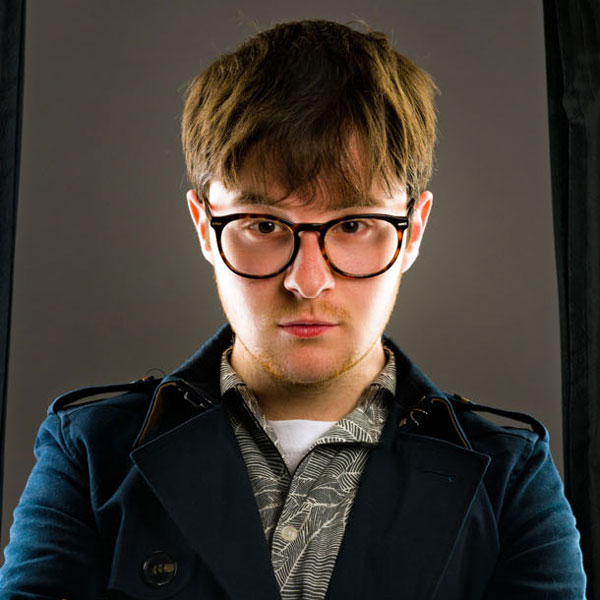 The tutors are lovely and supportive and will help you to achieve your goals without telling you what to do and the facilities are amazing. The photo studio and dark room are great and having the mac suite for editing is perfect. I have learnt so much on the course from pin hole photography to modern, digital photograph as well as all the skills and knowledge I need to be successful in the future..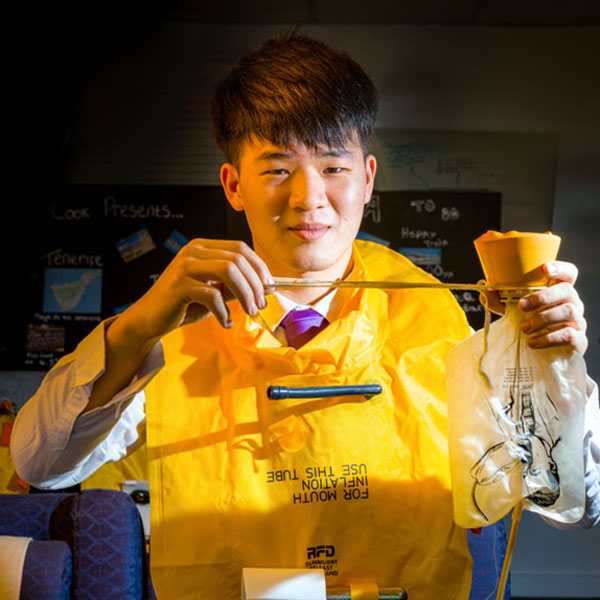 Yu Teng Zheng, Travel & Tourism

The tutors are really nice and they have lots of knowledge of the subject because they have all worked in the industry and they are very supportive. We have been on lots of different trips on the course, Cabin Crew training in Bournemouth, Blackpool Pleasureland and Alton Towers but best of all, we went to Disneyland Paris! .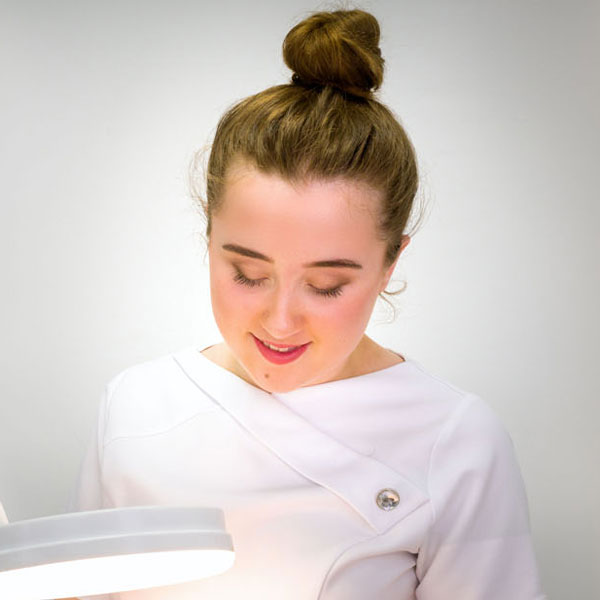 Eloise Yin, Beauty Therapy

I've really enjoyed the course; especially the practical side of it. We work with industry standard products in a full working salon! The hands on experience in Concept, salon reception and on my work experience have really helped me to build on my confidence and has allowed me to achieve more than I ever thought I could .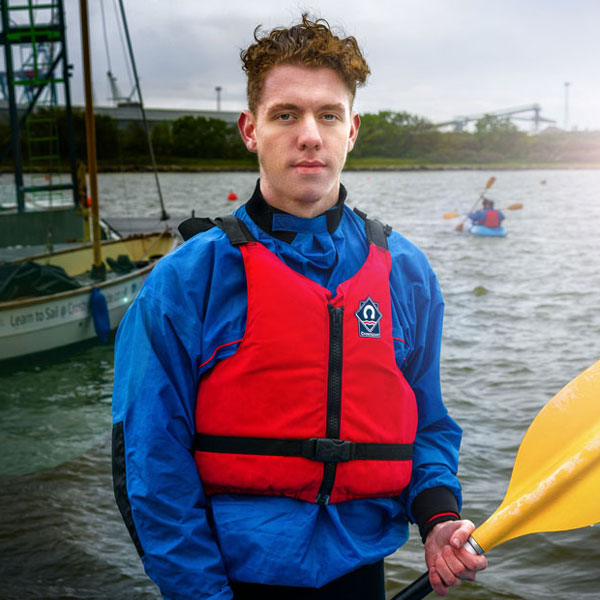 Nathan Cliffe, Public Services

I have really enjoyed the practical element of the course; being able to get out to various places and get involved in different activities. We visit Crosby Lakeside to take part in water sports which has been great! We have also been on many trips such as visiting the Fire Service, the Police, the Army and the Royal Marines. These visits have really helped us understand what these careers involve, helping us to make choices about our future.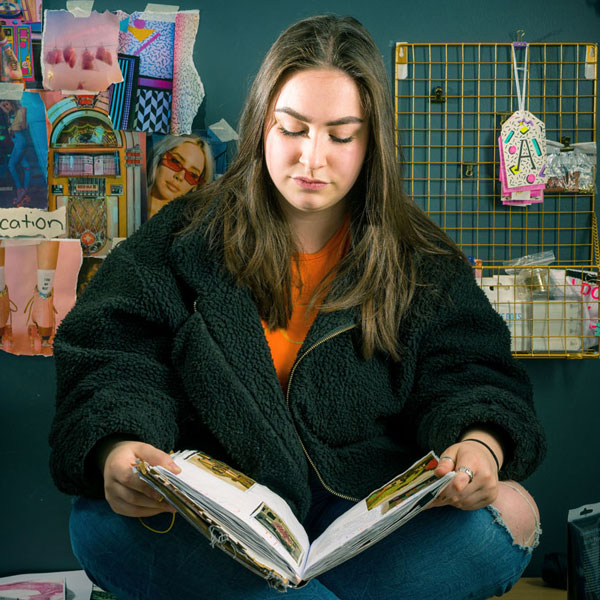 Victoria Iddon, Art & Design

There is no pressure to follow a certain route; you can focus your projects around your strengths and interests. And the facilities are amazing. You get a personal work space in the workshop to work on your pieces and display them. The equipment available is great too!
Autumn Term 2023
Half Term
Monday 16 October - Friday 27 October (inclusive)
Spring Term 2024
Half Term
Monday 12 - Friday 16 February (inclusive)
Summer Term 2024
Half Term
Monday 27 May - Friday 31 May (inclusive)