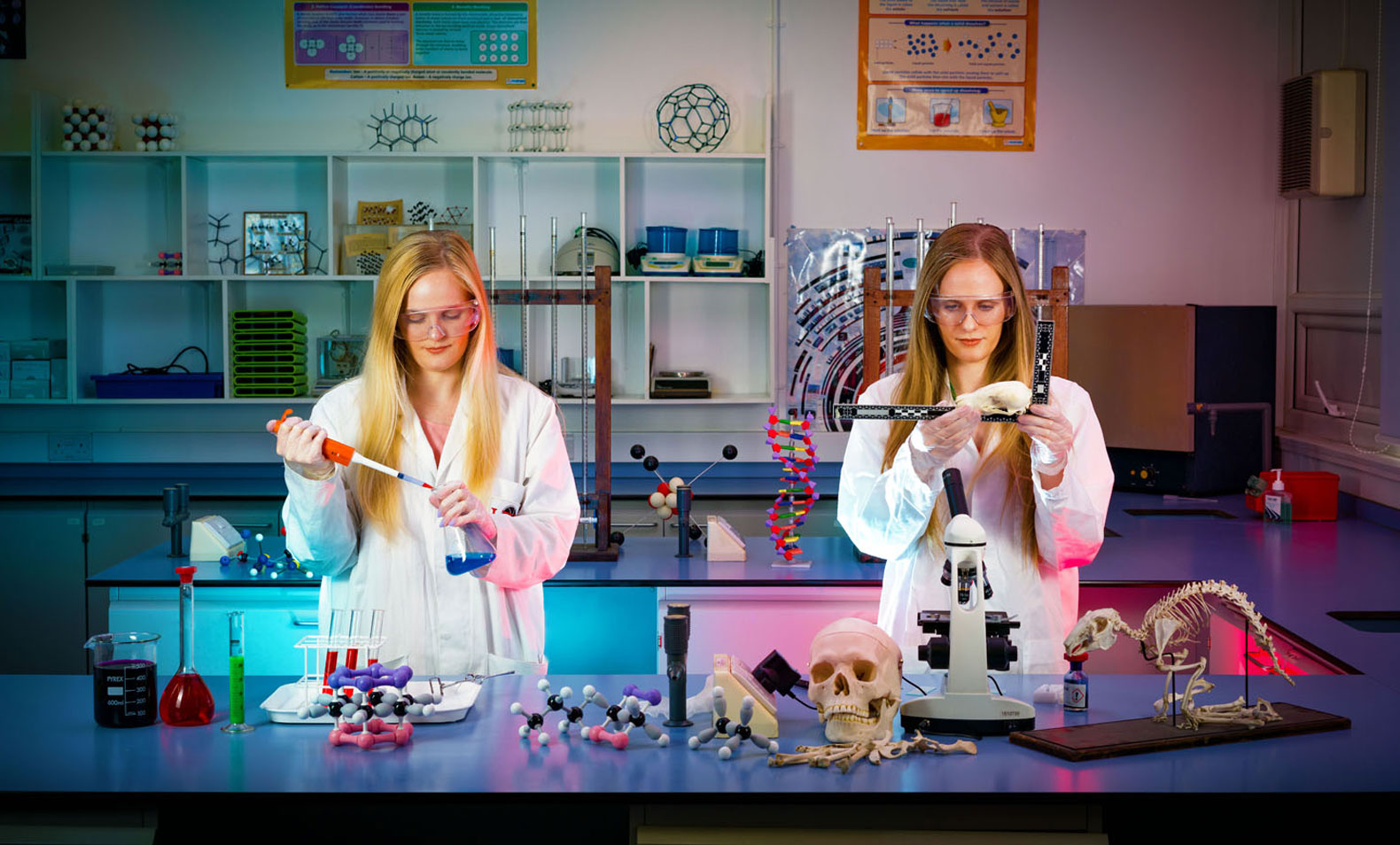 Why choose Southport College?
When you enrol at Southport College, you're choosing a college with excellent results and fantastic progression to high quality destinations. You will be taught in industry standard facilities by experienced tutors, have the opportunity to take part in work placements, trips and visits and participate in enrichment acitivities. Throughout this we'll support you in a safe and secure learning environment in a town centre location.

Leading provider of vocational education in the area Realistic work environments

Valuable placement & work experience opportunities

Industry Experienced Tutors
Everything you need to know
We are often asked the following questions by many prospective students...
Do I need to pay for my courses?
If you aged between 16 and 18 when you start your course you will not need to pay any course fees. For some courses, however, you may be required to buy kit, uniform and contribute to the cost of trips and visits.
How is college different from school?
College is quite different from school. Unlike school you won't be in College five days a week as most students have lessons over three days. You will be treated like an adult and apart from any lessons that require you to wear a uniform or protective clothing you can wear your own clothes.

You will have the opportunity to take part in work experience and benefit from live projects, guest speakers, trips and visits.

Depending on what course you're doing you could have lessons in workshops, studios or real working environments like our nursery, hospital ward, Clouds Restaurant or Concept Salons.
Will I need to wear a uniform?
For most courses you will be able to wear your own clothes. Courses that have classes in the workshops, salons and the restaurant will require you to purchase a uniform. You will be told at your course discussion and when you enrol if you need to purchase a kit and/or uniform and you may be able to obtain financial support to help you with the cost.
How many days will I be in college?
The days and hours you attend college will vary depending on which course you are doing but most courses are taught over 3 days. When you enrol for your course you will be given a timetable with the days and hours you'll be in college.
How will I get to college?
Visit our Traveling to College page to find out how to get to Southport College. You can also apply for a travel pass to cover the cost of transport to the College (terms and conditions apply).
Can I get financial support?
Depending on your circumstances you may be eligible for financial support. Contact our Student Information Centre to find out how we can help you.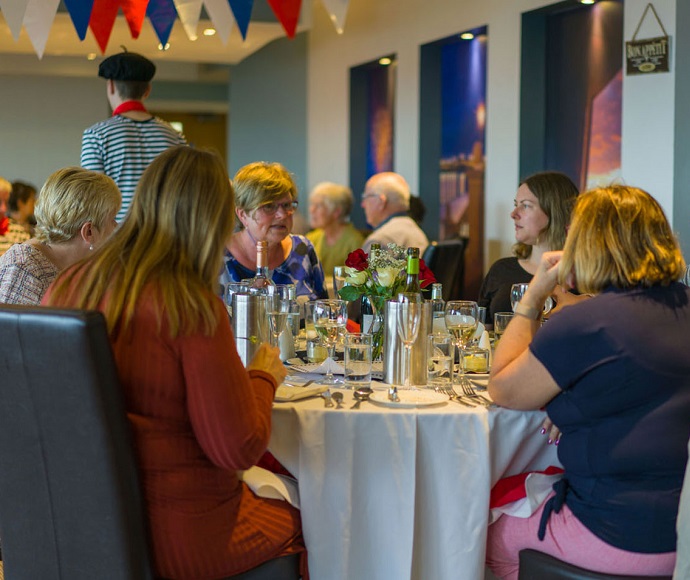 Clouds Restaurant
At Clouds Restaurant, the public can come and enjoy a fine dining experience in stylish surroundings with panoramic views of Southport's skyline.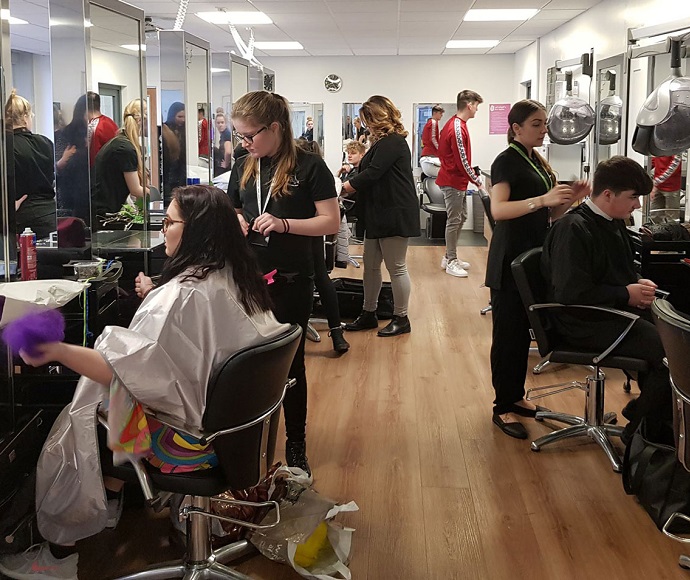 Concept Salons
Concept Salons offer a range of beauty, hairdressing and barbering treatments to both male and female clients of all ages.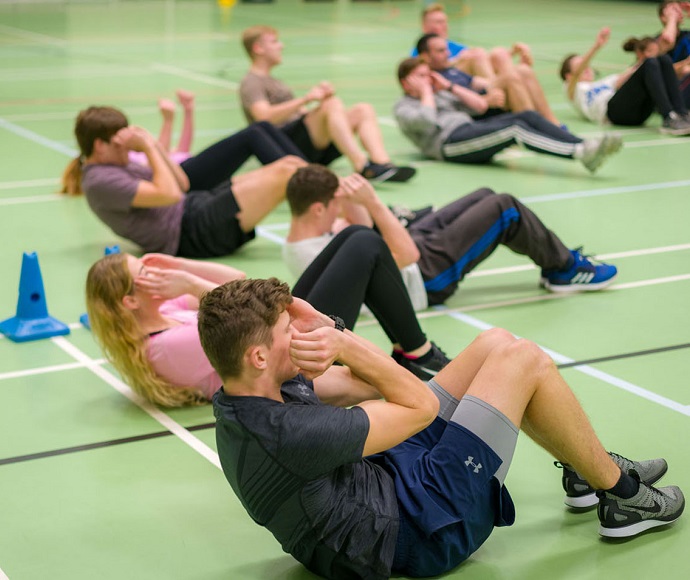 Sports Hall & College Gym
Our Sports Hall is used for wide range of sports and other activities and we also have a well-equipped Fitness Suite packed with gym equipment, cardio machines and free weights for Southport College students to use free of charge.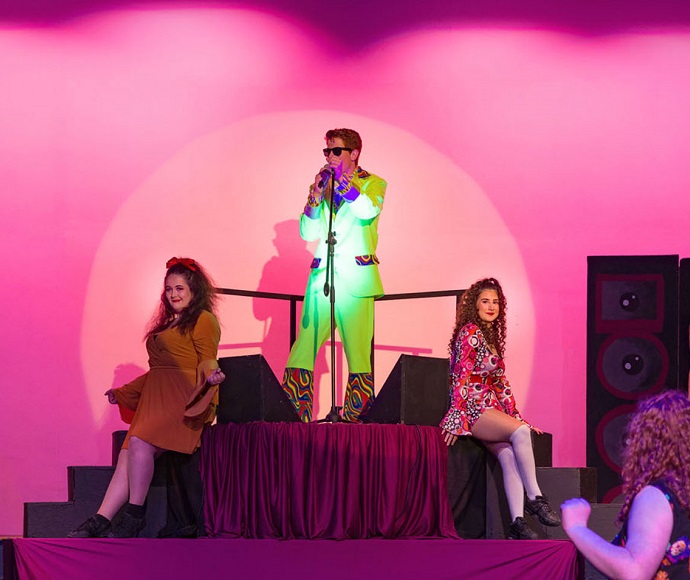 Performing Arts Theatre
Students perform in our 100+ seat theatre throughout the year and also make use of the rehearsal rooms, dance studio and recording studio.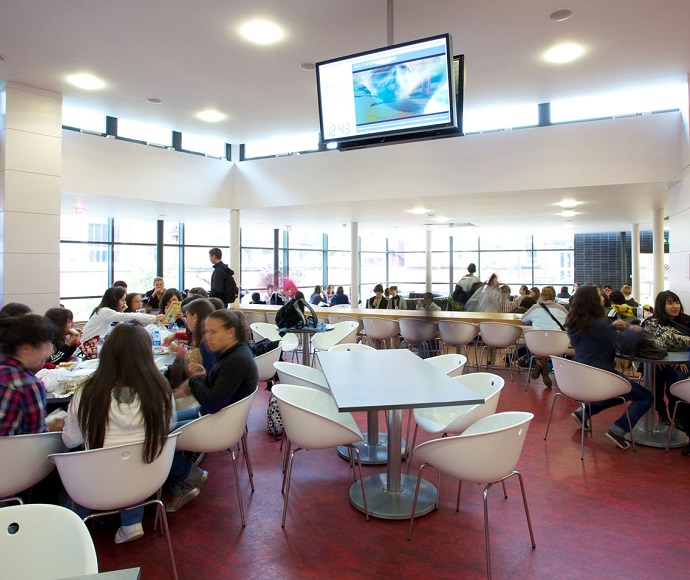 Oasis Canteen & Coffee Bar
Students can take time to sit and re-fuel in our canteen and coffee shop which has a wide range of meals, snacks and drinks.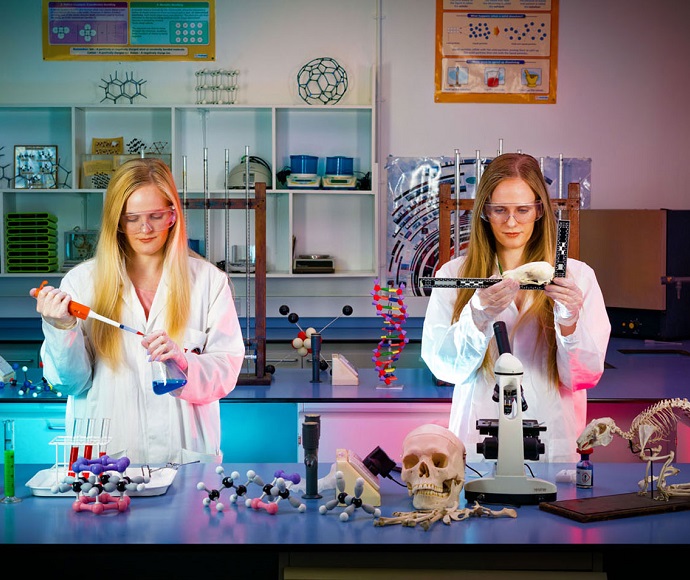 Science Labs
Our recently expanded science laboratories are filled with specialist equipment which is used regularly by our Science and Forensic & Criminal Investigations students.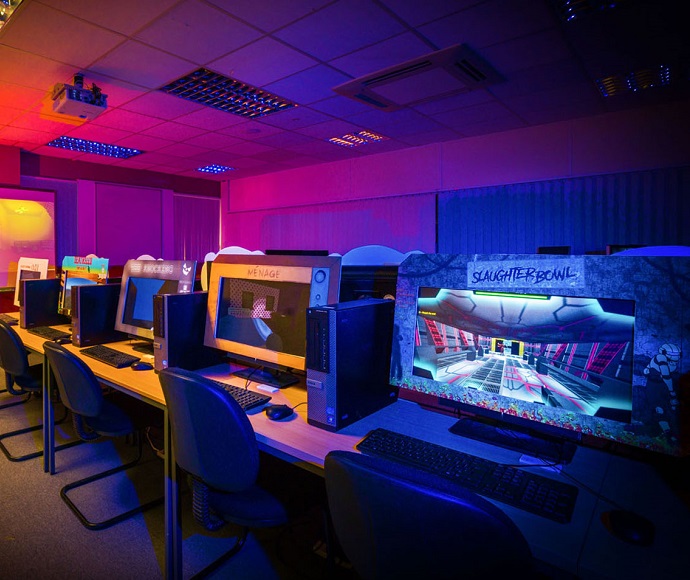 Creative Arts Studios
Students on our creative courses, such as Art, Games Design, Creative Media, Graphic Design and Photography have access to fantastic equipment and facilities, mac rooms, gallery space, studios, a darkroom and the latest specialist software.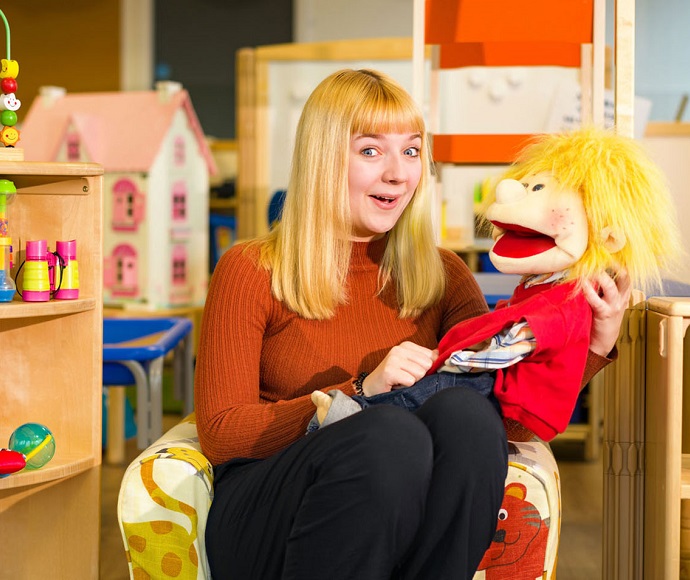 Nursery Room
Childcare students work with visiting toddlers and preschoolers in our nursery room.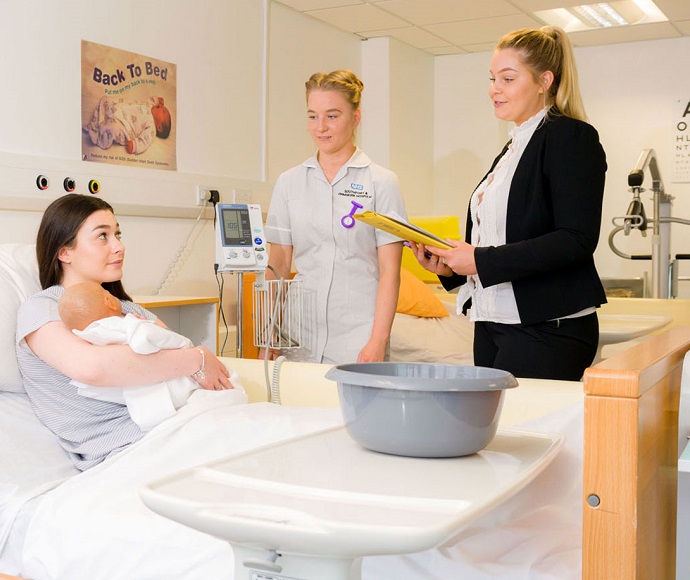 Hospital Room
Health & Social care students are able to benefit from working in our hospital ward simulation unit. This great facility gives our students hands on experience of using electronic beds and also includes pregnancy and ageing simulation suits to enable practice of specialist patient care and observation.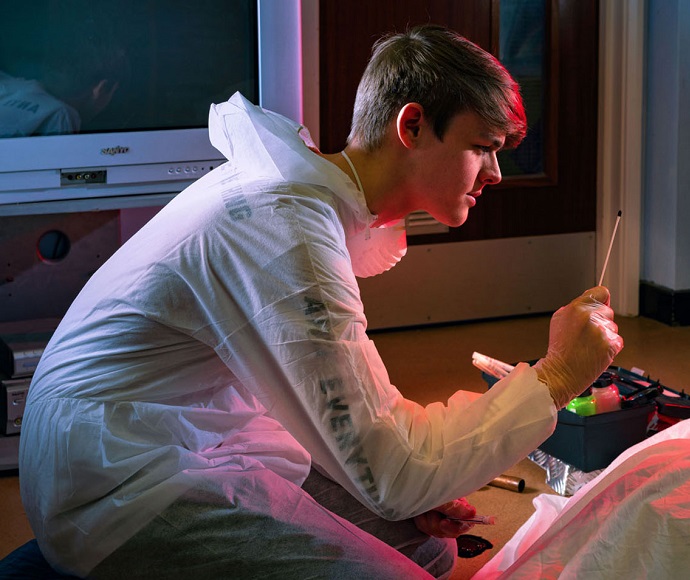 Crime Scene Room
Students can practise their investigation skills in our specialist crime scene room.
Workshops
Our bricklaying, electrical, engineering, motor vehicle, painting & decorating and plumbing & gas workshops are realistic working environments kitted out with the latest industry standard equipment.
Whatever support you need, we have dedicated support teams available to help you while you study with us.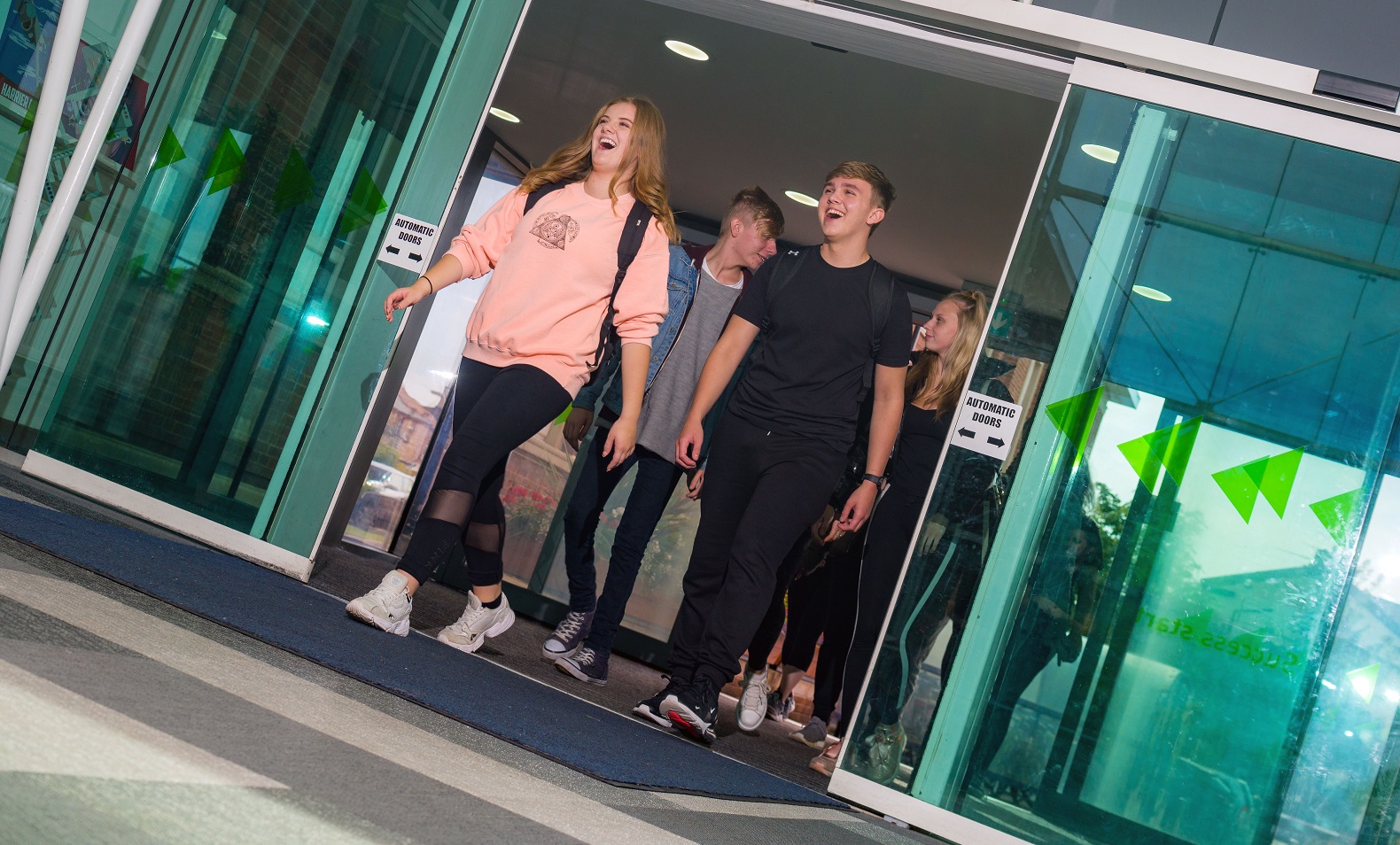 Student Life
Life at Southport College is more than just attending lessons. We have a wide range of enrichment activities that you can get involved in, including Sports teams, charity events, societies and community activities. You could also represent the college as an Ambassador or a Student Council member.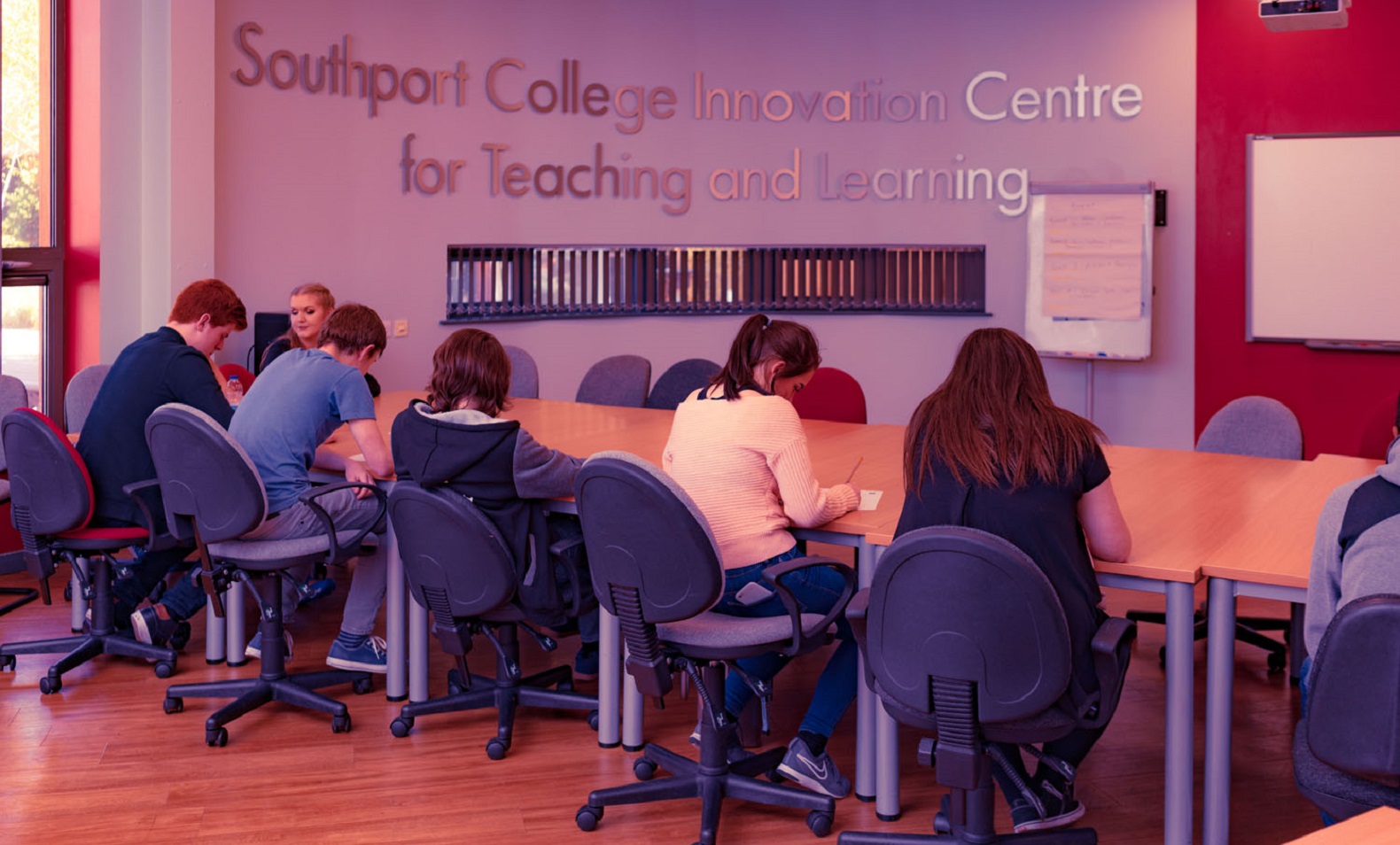 Careers Advice
Throughout your time with us you will be provided with careers information and advice and have the opportunity to take part in CV and UCAS workshops, University and Apprenticeship events and receive talks from subject specialists.