Application Tutorial
Ready to join us? Martin from our Student Records team will show you how to:
apply for your chosen course
book your course discussion
accept your offer of a place on the course
Our application process for full-time courses has five easy steps.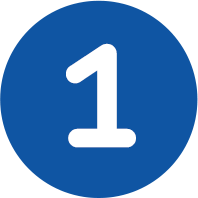 Attend an open evening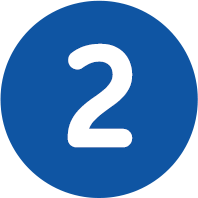 Apply online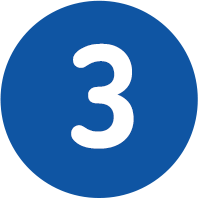 Attend a course discussion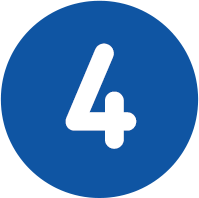 Receive a formal offer
Enrol for your course
Whether you are a school leaver or an adult learner, students applying for full-time courses all follow the same basic process.
Step 1: Attend an Open Evening
We recommend that all applicants attend one of our open evenings. They offer the perfect opportunity to tour our facilities, speak to students and staff and prepare for joining us as a student in September. Families are welcome too and will be given the opportunity to speak to staff and ask any questions they may have about the course you have chosen, the enrolment process, support needs, travel passes and other important college information.
Browse the courses on our website. Once you have chosen your course, select the Apply Now button. You will then be able to enter your details and submit your application.
Step 3: Course Discussion
All full-time courses require you to attend a course discussion to check if the course is right for you. It's also your chance to ask any questions you have about the course and discuss any learning support requirements or financial support options (if applicable). You will be able to select the time and date of your course discussion once you submit your application.
Parents or guardians are welcome to come with you and join in the discussion should you wish.
If you are successful at course discussion you will receive a formal offer from us, which fully explains the grades you need to get on to the course.
You need to confirm acceptance of the offer to secure your place.
If you have accepted your offer of a place to study with us, during July you will be sent an email with a link. Please click on the link and fill in your details. This will speed up your on campus enrolment and ensures your place is confirmed.

You will then be sent a date and time for either August 25th or 26th to come on to campus and finalise your enrolment. Here we will need to see proof of your GCSE results and you will be given your Southport College lanyard and badge. Parents or carers are welcome to come with you.
If you have any questions during any of these stages then please get in touch; we are here to help you. Please call our Guidance team on 01704 392704 or email guidance@southport.ac.uk. Make sure you follow us on social media to keep up to date with the latest news, events and College information.

We look forward to welcoming you as a student at Southport College soon.
Applying for part-time courses for adults
Many of our part-time courses require a short informal course discussion but many day and evening courses are available for direct enrolment and do not require an interview. For more informaiton visit the detail pages for any of the courses you are interested in.

Applying for Southport College University Centre courses
The type of course and level you wish to apply for at Southport College University Centre will determine which application process you follow. We are keen to make the process as simple as possible, and you can follow our step by step instructions.
How to Apply
We are often asked the following questions by our students.
How many courses can I apply for?
Full-time courses
At Southport College we offer specialist vocational qualifications and you would study only one of these during your time with us. You apply for one course per application but if you are undecided you can submit multiple applications for different courses. However, you would need to choose one subject before you enrol.

Part-time courses for adults
We don't limit the number of part-time courses that you can apply for/enrol on. However, you will have to consider how much time you have to commit to each course.
Do I need to have an interview for my course?
Most of our full-time and part-time courses require a short informal course discussion with the course tutor to make sure the course is right for you. Some of part-time courses for adults are available for direct enrolment and do not require a course discussion.
Is there an application deadline?
We do not have a formal application deadline but we recommend that you get your application in as early as possible to ensure you have a place reserved on the course.
Do I have to pay course fees?
College 16-18
Students aged under 19 years at the time of enrolment are exempt from paying course fees. However, there may be other costs associated with your course such as kit, uniforms and trips, although we do offer financial support packages.
Adult Learners
If you are over the age of 19 when you start your course you may have to pay course fees depending on the course and your circumstances. In some instances full course fees must be paid and in other instances fee remission may be available. Visit our Financial Support pages to check you eligibility.
Southport College University Centre
Most University Centre students fund their studies through the Student Loan system, although it is possible to self-fund or an employer may fund higher education courses.