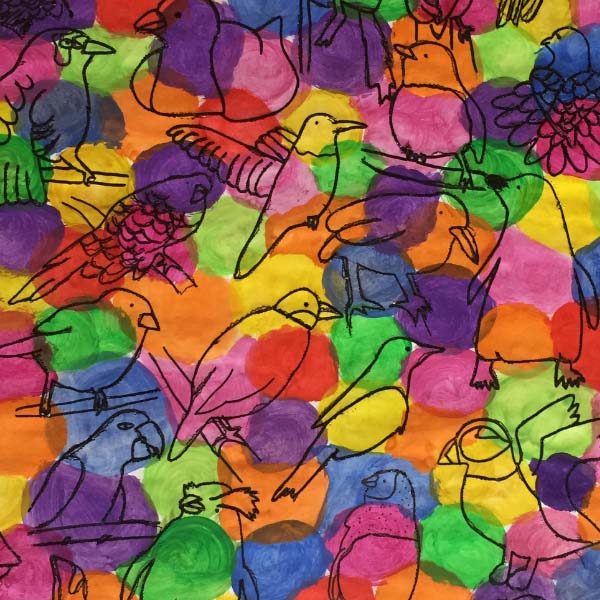 Alisha Smith
Hello, my name is Alisha, and I went to Christ the King High school. I chose to come to Southport college after I went to an open evening and saw some of the artwork students had made. My interests include reading and embroidery. I am hoping to progress to specialising in Textiles.
I choose the theme, 'Endangered birds' for this project. As a starting point I recorded data from the IUCN Red List, and then colour coded each section of data. The IUCN Red List records data on animals and puts them into categories depending on how endangered they are, such as "Least Concern, Extinct in the Wild". I incorporated the colour coding system I made to present data of the birds.
I got inspiration for illustrations and patterns I made from artists such as Jordan Cunliffe, Giorgia Lupi, and Stefanie Posavec. I chose to focus on sewing and illustrations for my pieces. I used techniques such as screen printing, transfer heat press, sewing (on the machine), and drawing. I am happy with how my final pieces turned out, as I think the different colours and patterns I used look unique and creative.  


Art & Design Show: Main Menu