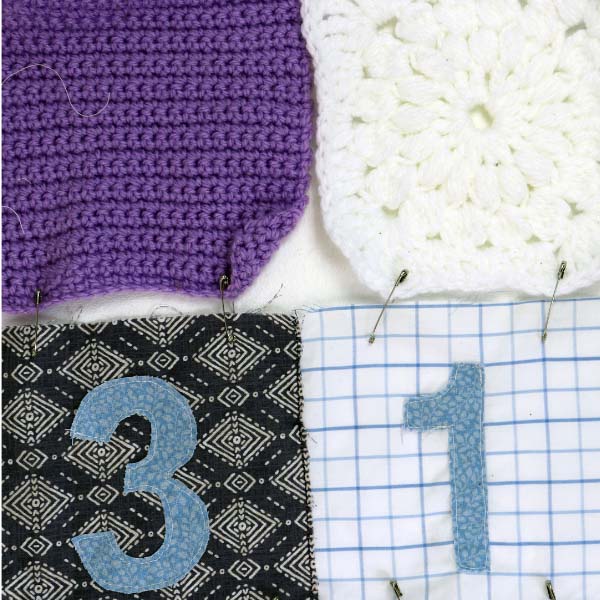 Chloe McCowen
Throughout Greenbank, I took textiles as I had already been taught how to sew, knit and crochet. Art and design has allowed me to build on my skills in the creative industry. Combining art with textiles has taught me different ways of working. I like the workshop facilities here. I'm still deciding what route I would like to take after college.
"The theme for my final project was 'Data' and I wanted to design and create an object that linked back to my creative skills as I wanted to incorporate traditional techniques.


I wanted numbers in my final piece to represent the 'Data' element so I collected information through my sub theme 'Identity within Social Media.' I kept a journal and recorded many times I had accessed Social Media each day. Many people don't realise how much time they spend online and sometimes it can become an addiction.


Textile artists such as Laurie Frick and Tracey Emin informed my research. These artist both specialise in creating textile instillations such as ceiling hangings and an appliqued tent. I researched the colours featured in the social media logos and I found out that the different colours stimulate the human mind to access the app, this inspired my specific colour palettes for my final piece relating back to the colours in the logos.
For my final piece I designed a wall hanging with 24 equal squares. The grid structure of the squares represents the "feed" Instagram uses whereas the pins and ribbons that attach the squares together represent the different connections that people have through Social Media.

The pins represent the bonds with other people that can either make or break as it is really easy to undo or open a pin. I wanted to incorporate sewing into my final piece so I decided to involve some machine embroidery with using different stitching styles and I wanted the colour thread to match my colour palette that I had picked for my wall hanging."


Art & Design Show: Main Menu