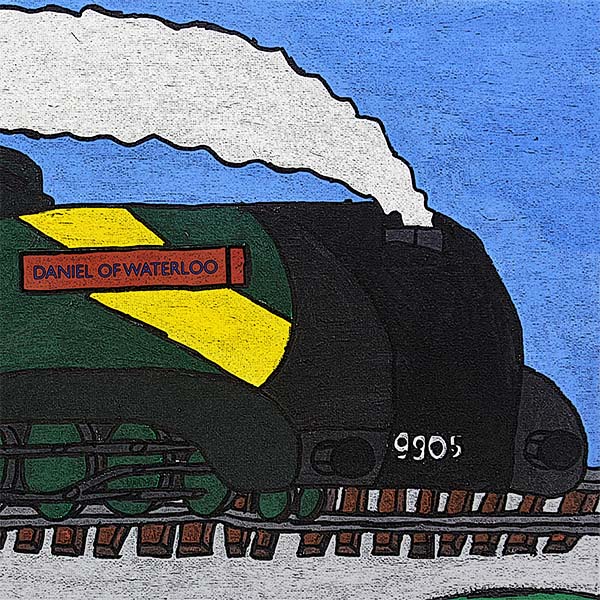 Dan Swinnerton
I love trains, gaming and being creative. I chose Southport College because most of my friends were coming here and it was the college I was most familiar with. I have enjoyed this year because the tasks have been fun and the staff have been really helpful. I am hopefully going onto the level 3 Art and Design next year.
""I have a strong love of trains and I have always loved them from the beginning. In this project I have taken two types of trains to make one hybrid train. The trains I have used are a LNER A4 Pacific and a LMS Fowler 4F. I have used the tender that stores the coal and water and the front part of the A4, famous for it's sleek lines and speed back in the day. I used the cab and firebox from the 4F. The number on the train "9905" is a nod to the year I was born and what month it was. The "H&S" on the tender stands for "Hunts Cross & Southport" representing the train I take on the Mersey Railway and the name "Daniel of Waterloo" is a reference to my name and where my local train station located.

I sketched everything out on tracing paper to create my final piece on canvas. I also had to scale the piece down to fit on to the canvas. I am really pleased with the way I painted the piece as the paint is really smooth with complimentary colour palettes. I am happy with the typography on the trains using Gill Sans font and Photoshop to create a realistic image. "