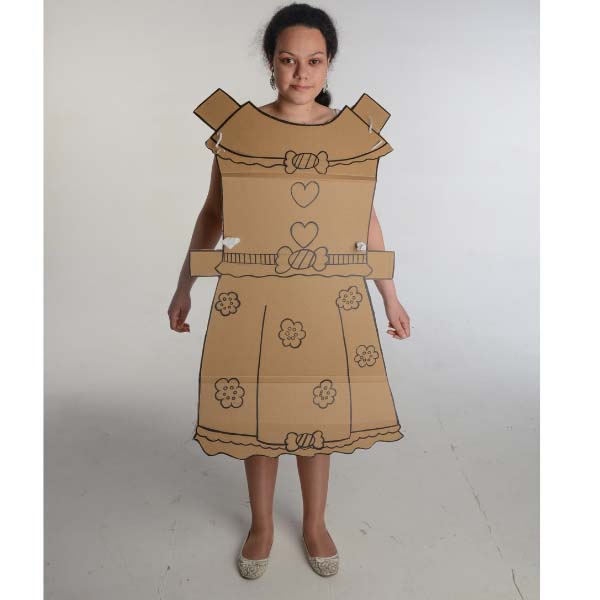 Daniela Galletti
I am interested in fashion of various types and styles, I like to wear various types clothes myself and this is why I picked the theme I did for my FMP. 

I previously studied at Stanley High School in Southport and I chose to study at Southport college because of the range of workshops they have for the art and design students to use.  The art shop that is run by friendly staff, I also like Southport college because all the teachers are nice and they are always there to help if you need them to. After I finish here I would like to pursue a retail career that involves a creative side. 
"My final piece for my Fashion Identity project is four paper dolls and a variety of different outfits for them to wear. I wanted to reflect my interest in fashion. I also designed matching accessories to compliment the outfits. The fashion designs were inspired by researching high street fashion stores, on-line fashion, magazines and clothes games.   
I designed the paper dolls to look like myself by drawing and accentuating my features to make it look more realistic. I made the paper dolls out of A3 cardboard to keep them sturdy and made paper outfits with brown paper and posca pens. I drew and created my first doll and then used her as a template to make sure the other 3 were the same scale. I created cardboard stands for displaying the dolls."


Art & Design Show: Main Menu