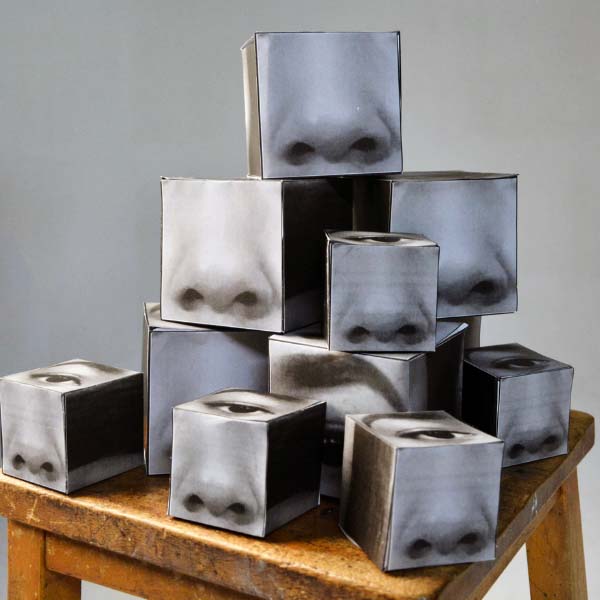 Dyese Bruce
Hello, my name is Dyese and I am a creative personality with a flair for fashion styling and creative direction. I personally spend time thinking about the world we live in and the complex issues we see in our daily lives. I made the decision to enrol onto the Art and Design Course at Southport College after making a few bumpy mistakes along the way. Southport College has helped me develop my confidence in my artwork and make great friends whilst here. In the future, I aspire to be an entrepreneur and have my own business.
"My final piece is a final representation of my project looking at distorted portraits. A tower of faces in the form of many different shapes has taken substance to create a distorted self portrait of myself. This concept was developed by thinking and experimenting with different methods in which I could distort myself.

For my final piece in particular, this idea was based of the experiment where I turned myself into a cube using a net template. I then decided to create more in larger sizes and incorporated different shapes to rearrange and create different structures with my own facial features.
For the process I used shape net templates and also took photos of my own face and edited them up to a standard I preferred before placing them into a template and making the shapes by hand. My inspiration consisted of the idea of being able to take away and distort my own face as I please."


Art & Design Show: Main Menu