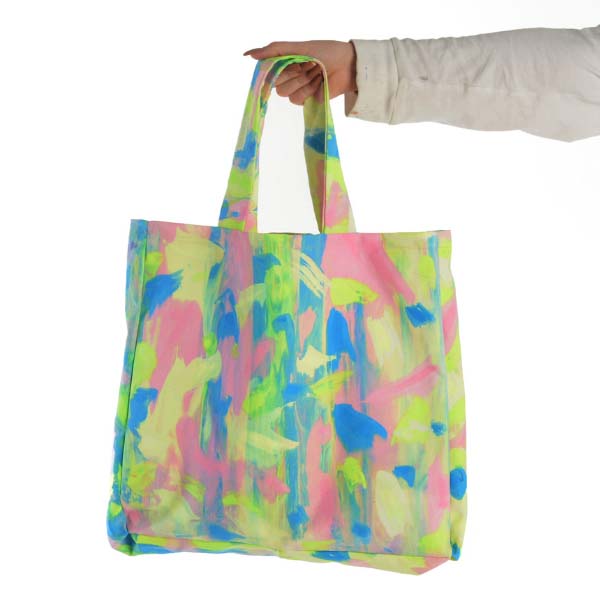 Emilee May
I have been at Southport College for 3 years starting on Level 2 Art and Design. In my first year I struggled with finding my own art style. I progressed to Art and Design Level 3 and started to gain confidence and developed a high level of skill in the textiles area of art, continuing to find my own style in my second year. Next year, I will be progressing to Foundation Art and Design Diploma at the College.
"For my final piece I made a series of tote bags all floral themed that include machine and hand embroidery, applique, flower pressing, heat press printing and screen printing. Some of the bags I constructed in cotton fabric and some out of silk polyester. I added design features like ruffles to create a more interesting and tactile element. I made each bag a different size and shape to create a varied collection.
I gained inspiration from my designer research from many different artists like Tiff Manuell who I found on Instagram. For the last couple of bags that I made I decided to try a different approach using an abstract floral design with screen printing. I painted the design on to the screen and printed it onto calico cotton. These were on a bigger scale to the other bags and became a beach bags collection."


Art & Design Show: Main Menu