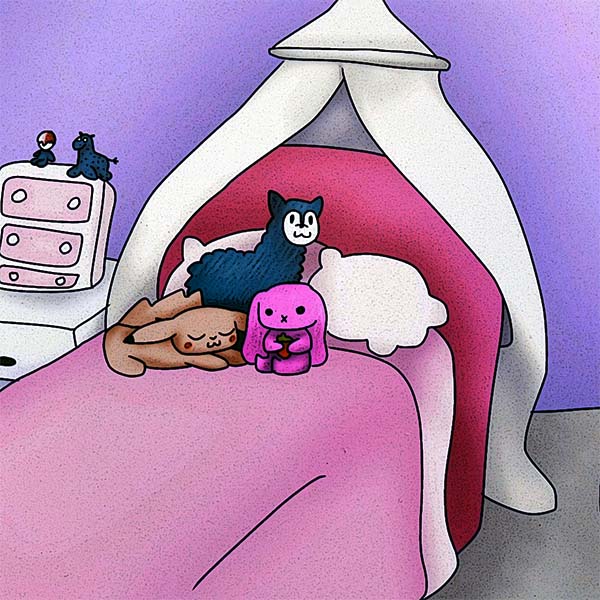 Emma Kayll
I enjoy being at Southport College and have really gained confidence on the Level 2 Art and Design course. I have enjoyed exploring working with different materials, techniques and processes. I have particularly liked observational drawing and digital drawing. I am looking forward to progressing to Level 3 Art and Design.
""I have chosen to do 'Places & Spaces' and focus my theme on the items found within my bedroom. I like the idea of how each of our bedrooms are a personal and an individual space to us. The items found in everyone's bedroom are different and unique to that individual; this project looks at my bedroom and the belongings that mean something to me.

I have gathered a wide range of Primary Images from my bedroom and used them as reference when digitally drawing them via an app on my phone. Artists such as Hans Hermmert, Jeff Koons & Robert Bradford where a great inspiration for me as each have designed work around childhood toys, playfulness and have a childlike connection.
Throughout this project, I have pushed myself to explore new techniques and processes such as printmaking, painting and working in the textiles room. I have been able to build my skills in areas I enjoy working within such as drawing, collage and digital design. For my final outcome I have worked digitally using an app called IbisPaint X to illustrate key pieces from my bedroom such as headphones, lipstick, ice cream and presents."


Art & Design Show: Main Menu