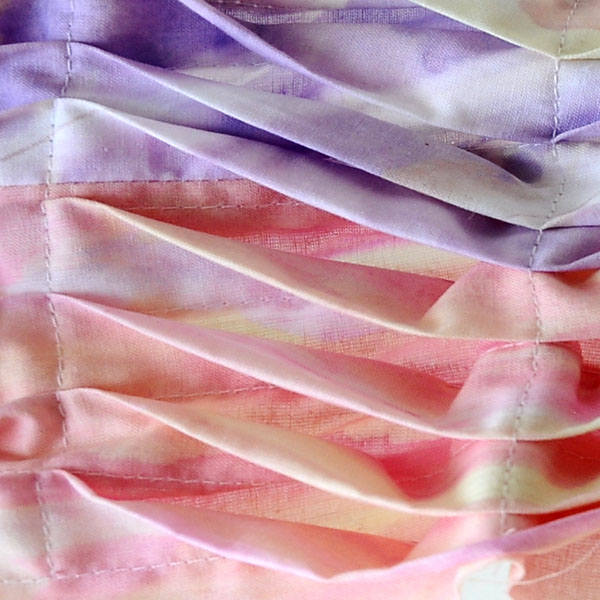 Freya Lee
Hi! I'm Freya; I decided to study Art Foundation at Southport College to get help making a good portfolio for my university application. My interests are in textiles and creating tactile pieces of work. The tutors gave me lots of help and support that I really appreciated. I will be studying at the University of Huddersfield to study Textiles.
My floral theme was inspired by my love of floral forms and textile designers such as Cas Holmes, Corinne Young and Orla Kiely. I developed a range of stitched samples as a foundation for my final outcome. I explored manipulating fabrics, machine embroidery, pleating and ruffling.

I started by gathering real life flowers to use in the heat press. My first experiments included using the flowers as silhouettes with blocks of colour inks. I then explored painting and dying on the flowers themselves to create more complex patterns. The colour palette evolved from my experimentation and primary research.


I made a decision to use cotton fabric which helped make the colours more muted and earthy. I then started to manipulate my A2 pieces by a variety of pleating techniques on the sewing machine. I explored weaving with wool to join my pieces together.

I had to ensure that the colours chosen matched up with my pieces. I displayed my pieces hanging together they worked well as a series, the main piece was central to my display. This made me realise how the final presentation of my work was integral to my design.


Art & Design Show: Main Menu