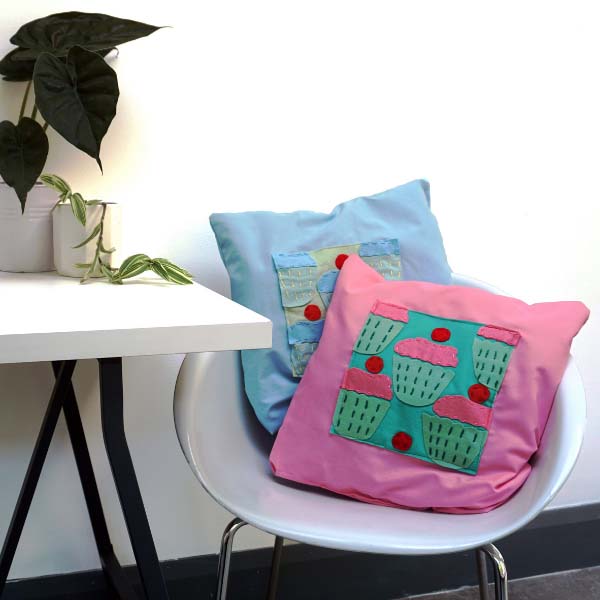 Georgia Radcliffe
My interests are craft making and creating art. I like bold statement art pieces that stand out and the vibrant colours that are use in them. I'm drawn to patterns and bright colours and this is reflected in my work. I started Southport College on level 1 and progressed up to where I am now on level 3.
"For my final art project, I decided to focus on pastel colours. The pale pinks, baby blues and soft yellows are fun colours to use in designs. I wanted to design prints and patterns made of pastel colours so I collected took my inspiration from candy and cakes that were pastel coloured.
I created a collection of cushions for interiors using applique and stitch. To create my cupcake imagery I started with a primary resource drawing from my sketchbook then I developed them into paper templates shaped just like cupcakes. Once I had my design my I used Bondawed and cut the shapes out of fabrics that I picked. I used handstitching and embroidery to decorate and embellish my designs."


Art & Design Show: Main Menu