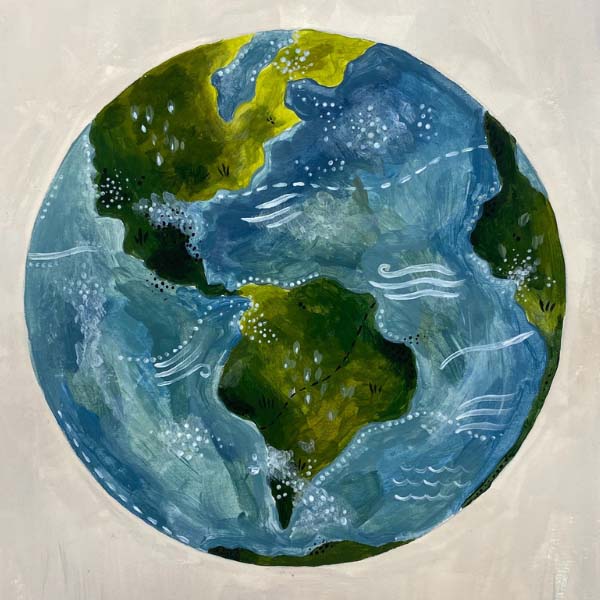 Jade Skelson
I'm a 19 year old student at Southport college who has always had a keen interested in art and design. I really love painting and find it a relaxing hobby. I enjoy working in oil paint and watercolours in particular. After Southport College I want to study Interior Design or Illustration at university.
"My project illustrates the environmental effects of fashion on our planet.

For my final piece I put four posters together, combining different mediums with data. I wanted them to all be personal and tell a story. For my first poster I designed a bag shelf, then I created a desk wall with facts and messages. For my third poster I deigned a closet. Finally I painted a picture of the world.

Within my illustrations I put data such as '2,700 litres of water is needed to produce one t-shirt' to remind people of the negative effects fashion it is having on our planet.
The book documents the range of prints I have made throughout this project, I included lino cuts I made in the beginning of factories where our clothes are made, woodcuts of the world and finally onto fashion illustrations I collaged. I wanted all my images and data to be in once place that was both accessible and informative.

I combined a range of mediums such acrylic paints, lino printing and collaging in my work before scanning them in digitally. I kept my colour pallet natural and muted throughout the posters. I also added plant imagery to evoke nature in the illustrations."


Art & Design Show: Main Menu