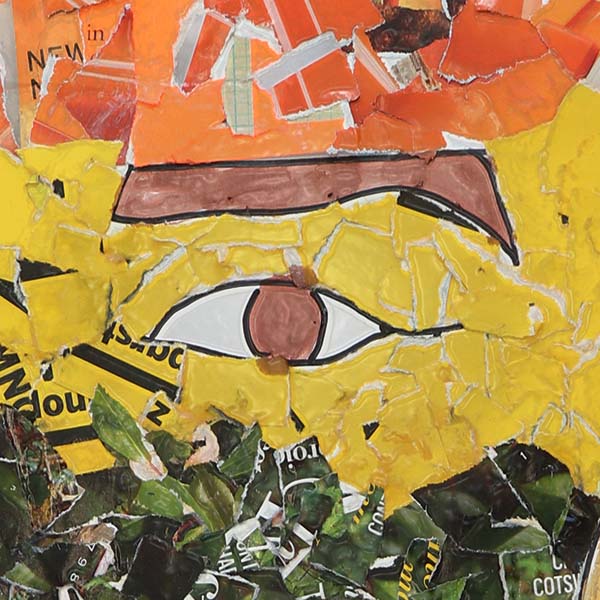 Jasmine Hitchcock
Whilst studying at Meols Cop High School I found my love for Art & Design and knew it was something I wanted to continue in College. Southport College was a firm favourite for me as it's close to home and when I came to look round the Art department during an open evening, I was really impressed with the Art Gallery and the style of work that was on display. This year on Level 2 Art & Design I have really enjoyed exploring new techniques and processes and having a strong support system from my tutors. I'm looking forward to progressing onto Level 3 Art & Design next year to build my skill set further.
""The LGBTQ+ community has been at the forefront of a lot of recent headlines which has made me want to explore the topic further as part of my theme 'Art & Identity'. I also have a personal connection with my chosen theme as many of my close friends are part of and supported by people within the LGBTQ+ community.
For this project I have taken a lot of inspiration from my favourite artist Andy Warhol and the art movement known as pop art. After experimenting and developing my idea of creating portraits of famous individuals from the LGBTQ+ community that everyone would recognise I settled on working large scale in a collage media. I have collaged two portraits working at a2 size, one of Freddie Mercury and the other of Demi Lovato in the LGBTQ+ rainbow colours using magazines, newspapers and coloured papers. I have then added fitting quotes made by the two celebrities that promote positivity, inclusion, diversity and support for the LGBTQ+ community."


Art & Design Show: Main Menu