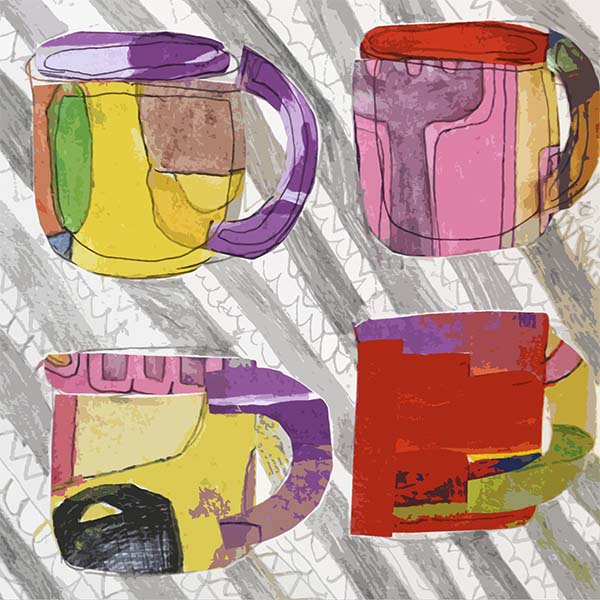 Maria McCaw Grant
I've always been creative and really enjoyed my Art classes at Meols Cop where I also took Art as one of my GCSE's. I came to Southport College because my older brother was already enrolled on one of the Art courses and loved it, it's close to home and when I came to an open evening I loved the art department! This year on Art & Design Level 2 I have really enjoyed learning new skills and working with a variety of different materials. Next year I'm excited to progress onto Level 3 Art & Design. In my spare time I enjoy listening to music, being creative and spending times with my friends.
"I was inspired by kitchen utensils which I photographed and made drawings from. I explored observational drawing in different scale and using a range of media including, fine liners, pencils, inks, acrylics, water colours and collage. I also made drawings on different types of papers. I used different styles of drawing including continual line and attention to detail. I started to use a style of repeat patterns and again explored drawing in different scale and mixed media. I started to select a particular colour palettes.
I translated my drawings into printmaking and explored mono printing and polystyrene printing on different papers. I decided to create heat press printing on fabrics for some of my final outcomes on cotton fabrics for more muted colours."


Art & Design Show: Main Menu