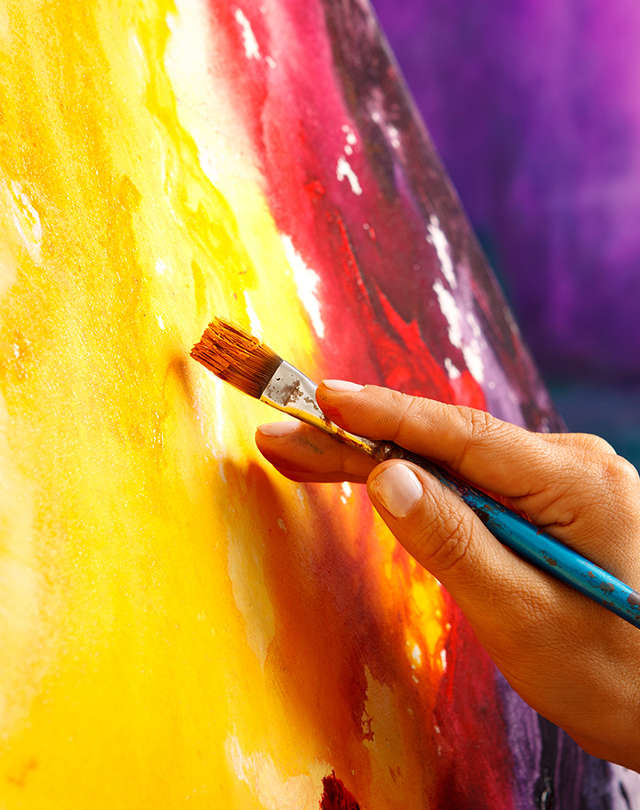 Art & Design
The work of students qualified in art and design can be seen all around you.
The Art & Design Sector
The work of students qualified in art and design can be seen all around you. Paintings and sculptures in galleries, interior design, the latest fashions on the high street, film sets and stages for theatre and concerts are all developed with the input of a qualified artist or designer.
Life as an Art Student
Our art team are great at documenting the studios, student's wonderful work, inspiration, trips and visits on their Instagram feed. Have a look to see what students create and get up to, whilst studying art and design here.
Art Team Instagram
Fantastic Opportunties
There are so many opportunities available to students who choose to study Art and Design. Previous students have gone on to study a range of degree courses including Fine Art, Makeup & Special Effects, Fashion, Art History, Surface Pattern and Illustration.

University destinations include Leeds College of Art, University of Central Lancashire, Manchester Metropolitan University, St Martins and University of the Arts London. Other students chose to stay on to study one of our range of fantastic Higher Education courses, continuing to take advantage of the great facilities and high quality teaching at Southport College.

Careers Advice & Guidance
If you're not sure what you want to do after you complete your course, we have resources and staff available to help you explore your options. Through our Student Information Centre, our Progress Tutors and Library Learning Centres students have access to a wide range of careers advice and information as well as assistance with UCAS personal statements, CVs and job applications.
Careers Advice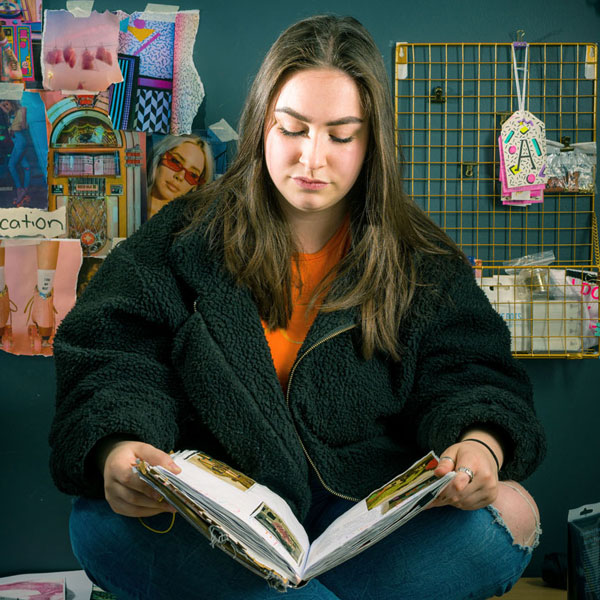 Victoria Iddon, Art & Design Level 3 Extended Diploma

There is no pressure to follow a certain route; you can focus your projects around your strengths and interests. And the facilities are amazing. You get a personal work space in the workshop to work on your pieces and display them. The equipment available is great too!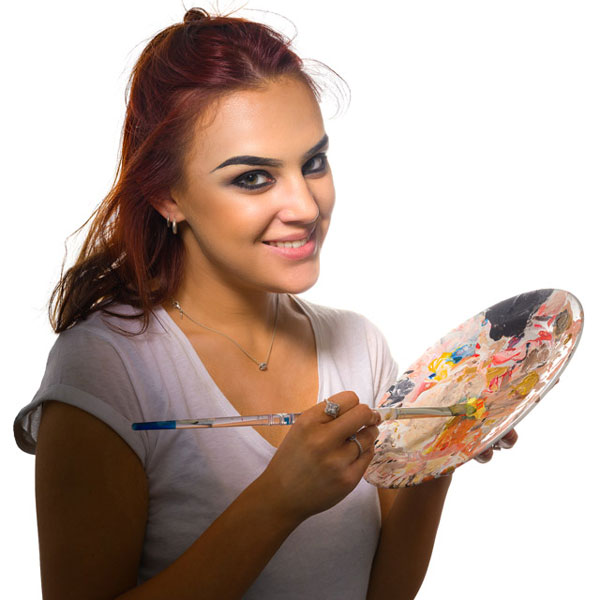 Melissa Heyes, Art & Design Level 3 Extended Diploma

I chose Southport College as they had the best Art and Design department with the best facilities. I've really enjoyed how I've grown as an artist throughout the course. I've learnt new techniques that I never thought I would like and see a lot more things as art now. The staff have also been great and pushed me to achieve the highest grades I could. Next year I am going to UCLAN to study Fine Art and in the future I'd like to become a secondary school Art teacher.