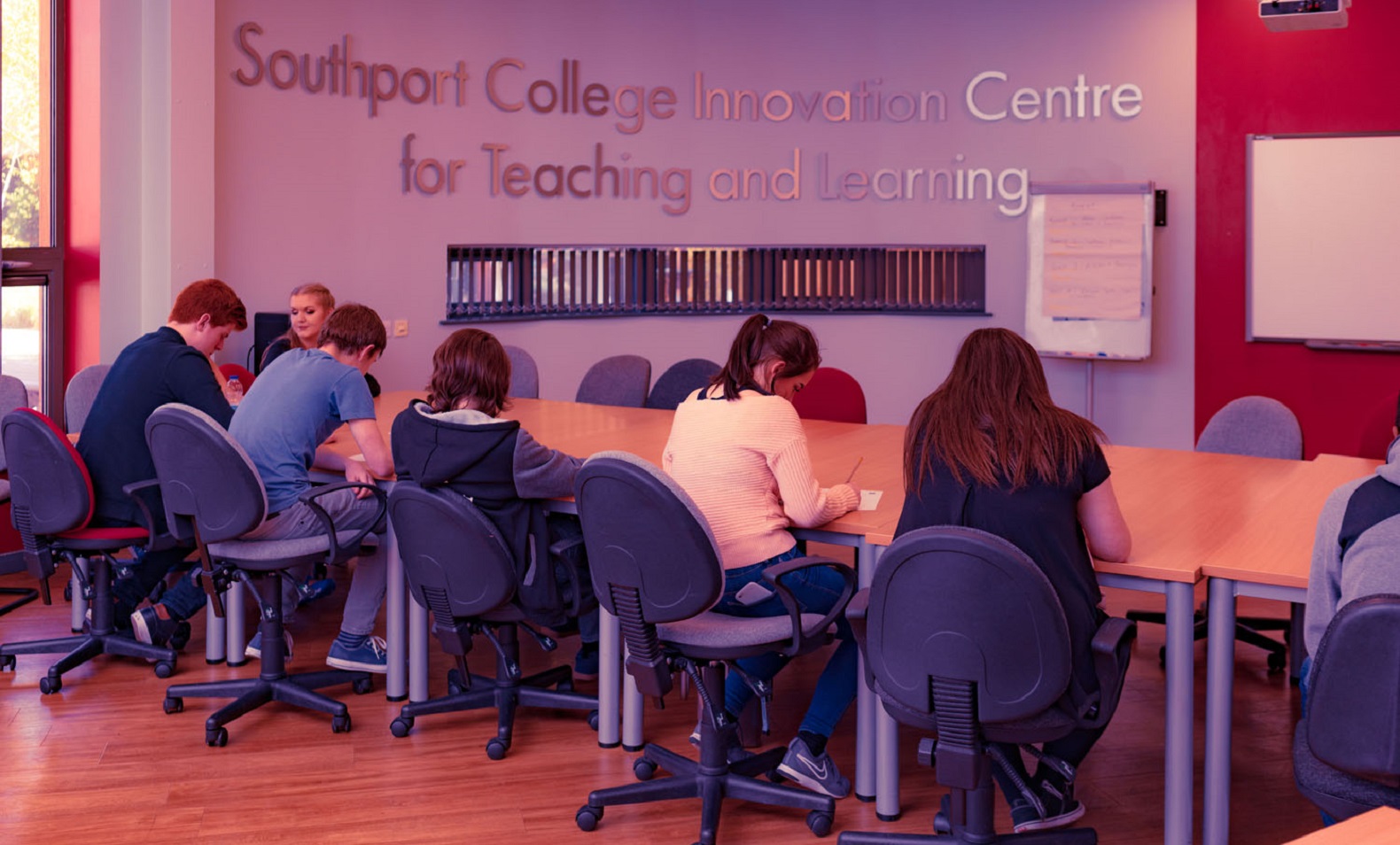 Your future career
If you're not sure what you want to do after you complete your course, we have resources and staff available to help you explore your options.
The Student Hub
The Student Hub has a team of Student Advisors available five days a week to assist you in finding the right course and supporting your chosen career pathway.

The Student Hub can help you with:
Information, advice and guidance about courses
Careers education, information, advice and guidance
Higher Education, Student Loans and university information
Progress Tutors
Your progress tutor will discuss your progression and careers options with you both in groups and on a one-to-one basis. You will also have the opportunity to take part in CV and UCAS personal statement workshops and attend careers, university and Apprenticeship information talks and events.
Study Hubs
Our Study Hubs contain information about careers, universities and applying for jobs. These resources are available for all students to use and our friendly staff can help you locate careers information.
Call now
Term Time
Monday 8.15am – 5.00pm
Tuesday, Wednesday and Thursday 8.15am- 7.00pm
Friday 8.15am – 4.00pm
Outside Term Time
Monday to Thursday 8.30am – 5.00pm
Friday 8.30am – 4.00pm
Careers guidance and what to expect
As a student at Southport College you have access to a lot of careers information and guidance resources.
You can also expect to:
Discuss your progression and career options with your progress tutor
Have the opportunity to attend careers, higher education and apprenticeship fairs
Be offered assistance with your UCAS personal statement or CV/job application
We are often asked the following questions by many of our students...
What are the progression options for my course?
Your Progress Tutor and/or course tutor will be able to go through all of your progression options with you and can they may also direct you to additional resources online or in the Study Hubs.
Who can help me with my university application?
Progress Tutors are able to help students with their personal statements and university applications. In addition, you may also have contact with the College's Admissions Team who process and send UCAS applications.
Will there be a chance to speak to universities and employers?
College staff organise careers fairs so all students have the chance to speak to universities and employers related to their chosen subject area.
Learning Support
If you have identified a learning difficulty and/or a disability, the Learning Support Team will contact you to discuss how to support you appropriately. Identified students who disclose a support need are individually interviewed to assess their needs and the level/type of support or tutoring required.
Financial Support
At Southport College we have a range of financial support packages designed to help meet a range of cost associated with studying including bursaries, travel passes, help with kit and uniforms and childcare support.
Personal Support
Our aim is to ensure every student reaches their potential with us and we have staff available for any individual who may need support and care. Students can access counselling and personal support during their time with us.